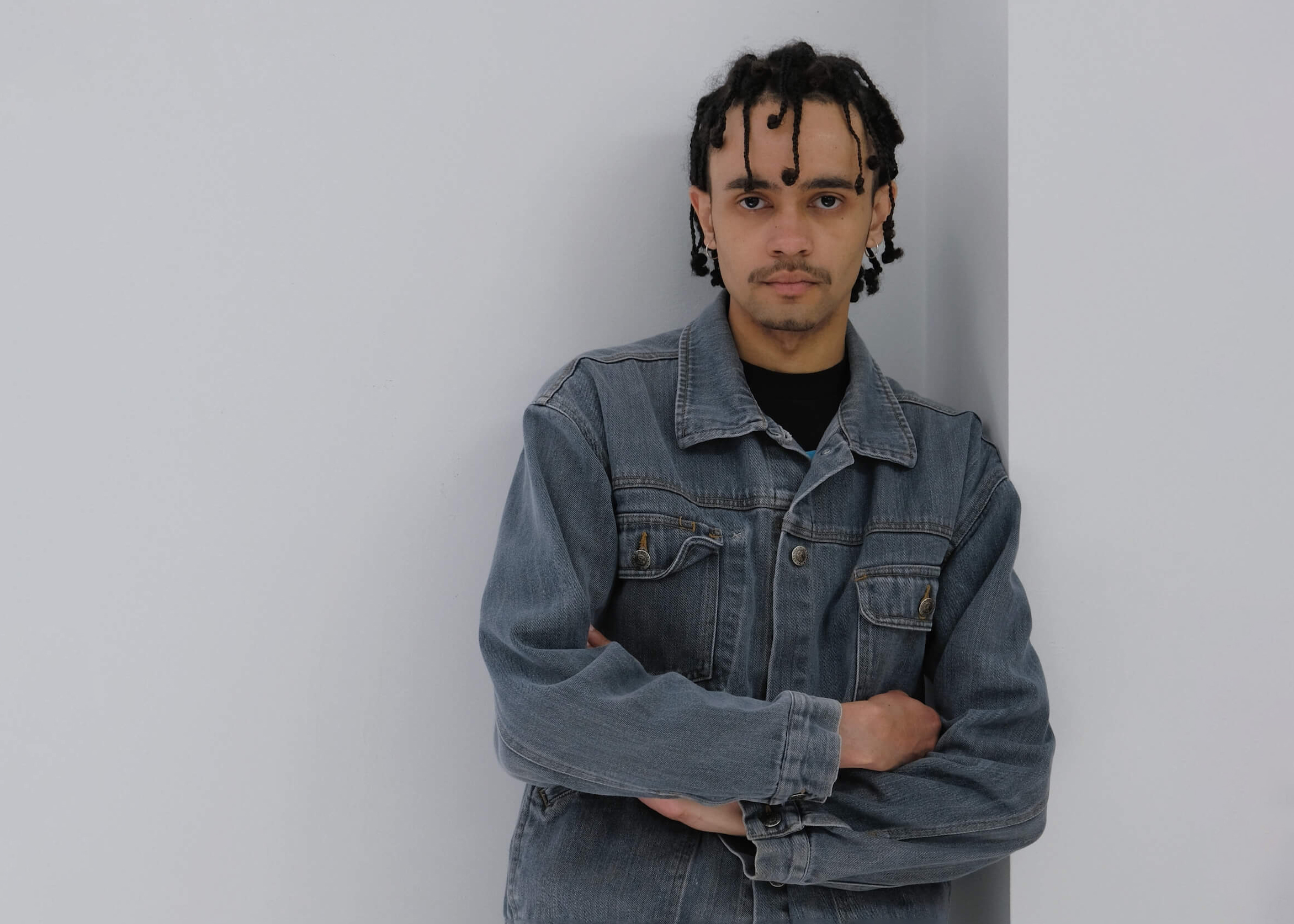 Preston Pavlis represented by Bradley Ertaskiran
Bradley Ertaskiran is delighted to announce the representation of Preston Pavlis. His first solo exhibition, titled Still ready to curse and rage, will take place from June 23 to July 31, 2021, in the bunker space.
Preston Pavlis' work on canvas and fabric represents his interest in the fusion of painting and textiles as a means to explore narrative, form and color. Focused on poetic association and metaphor, the resulting works in oil, embroidery, and collage are personal charts for time and memory. The works situate solitary figures on often non-descript grounds, their gazes shift between the viewer and somewhere beyond the space of the spectator. Whether their expressions are pensive, contemplative, ebullient, or intent – there is an interiority that is palpable. Pavlis' figures convey a subtle energy and a deep sense of presence that is enhanced by their imposing scale.
Pavlis was born in Loma Linda, California, and currently lives and works in Edmonton, Alberta. He was Alberta's regional winner of the BMO 1st Art Competition in 2019 and was recently shortlisted to the 2021 Eldon + Anne Foote Edmonton Visual Arts Prize. He has presented his work in group exhibitions at Bradley Ertaskiran, Montreal, at Half Gallery, NYC, and at the John & Maggie Mitchell Gallery, Edmonton. His work has also been included in recent art fair presentations including Frieze New York and NADA Miami.
To consult the artist's profile, please click here.