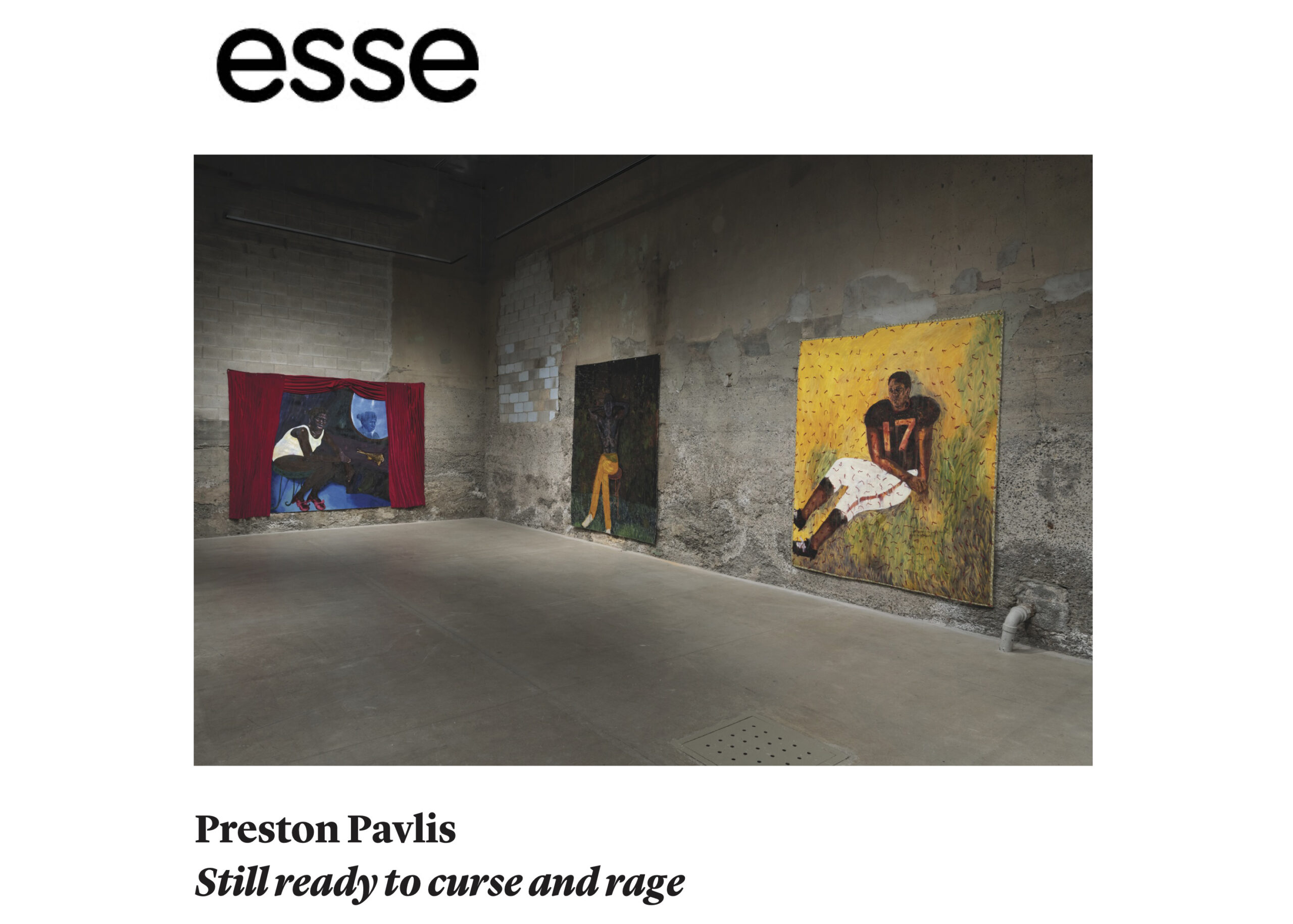 Preston Pavlis in Esse 104
In Esse (issue 104 – Collectives), Farid Djamalov reviews Preston Pavlis' first solo exhibition, Still ready to curse and rage presented at Bradley Ertaskiran from June 25 to August 7, 2021.
To read the review on Esse's website, click here.
To consult the PDF version, click here.
To consult Preston Pavlis' profile, click here.