The Armory Show
9.09 – 11.09

2022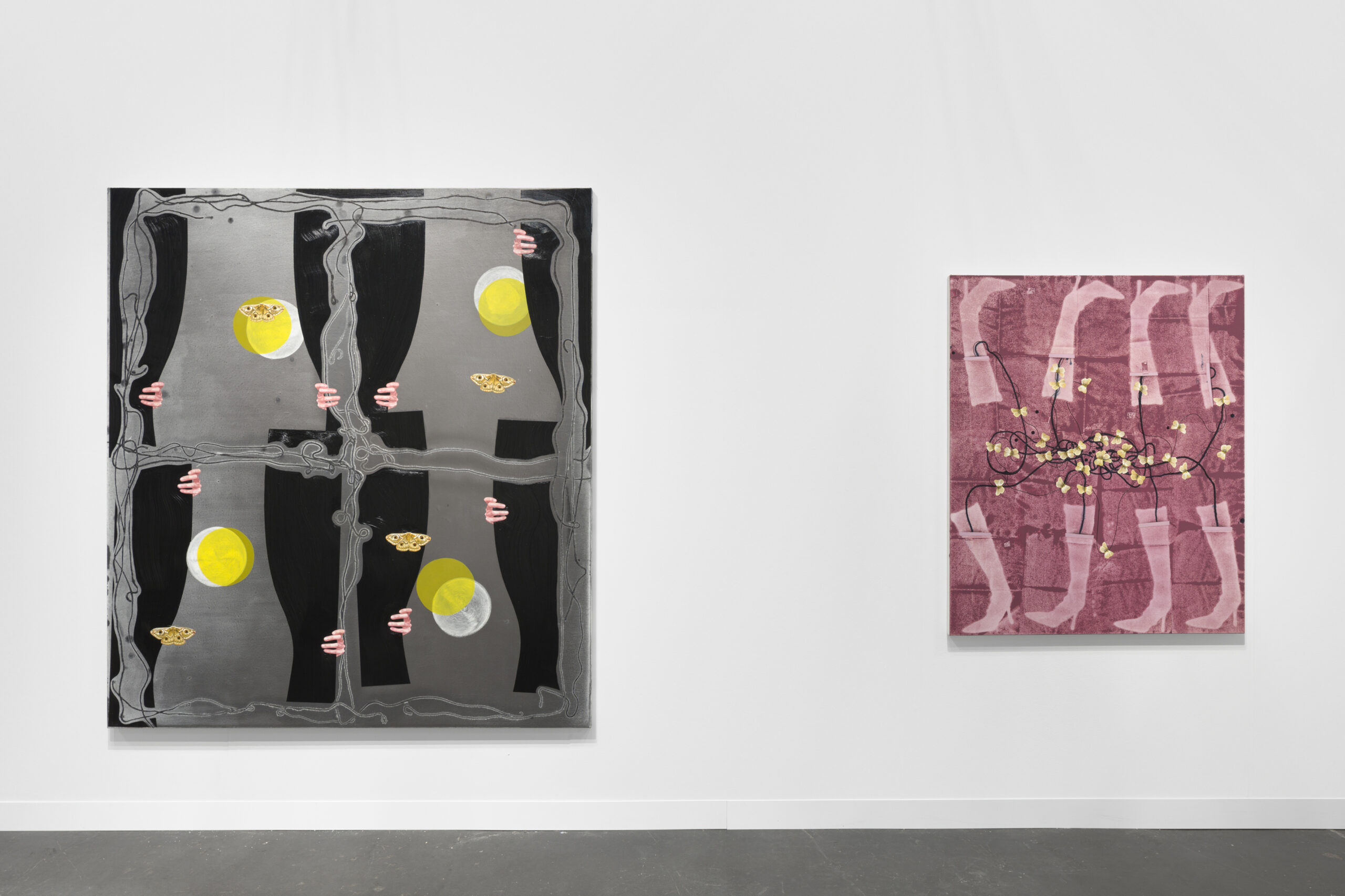 Veronika Pausova
September 9 to 11, 2022
Javits Center, New York
Booth P8
Bradley Ertaskiran is delighted to be participating in The Armory Show, New York from September 9 to 11, 2022 with a solo presentation of new works by represented artist Veronika Pausova.
Pausova's oil paintings are theatrical assemblages played out by unexpected characters: lacquered fruit flies and spiders, powdery moths, droopy flowers, disembodied toes, fingers, and ears. Funny and captivating, the unique actors populating her paintings are each rendered with exceptional skill and control, as she combines hyper-realistic precision with experimental paint applications like soaking the canvas with imbibed sponges and fabric. Pulling and leaping across the canvases, Pausova's human and non-human entities are united by trajectories of their own making—hands grasping their own frame, gangly legs galloping away, a nipple held onto the canvas with but a thread—which together illustrate a captivating story unfolding before us, and without us.
To consult The Armory Show's website, click here.
To consult Veronika Pausova's artist page, click here.
Press: Jacoba Urist, "Which Artists to Watch in Cultured 's Armory Show Market Report," Cultured, September 14, 2022.