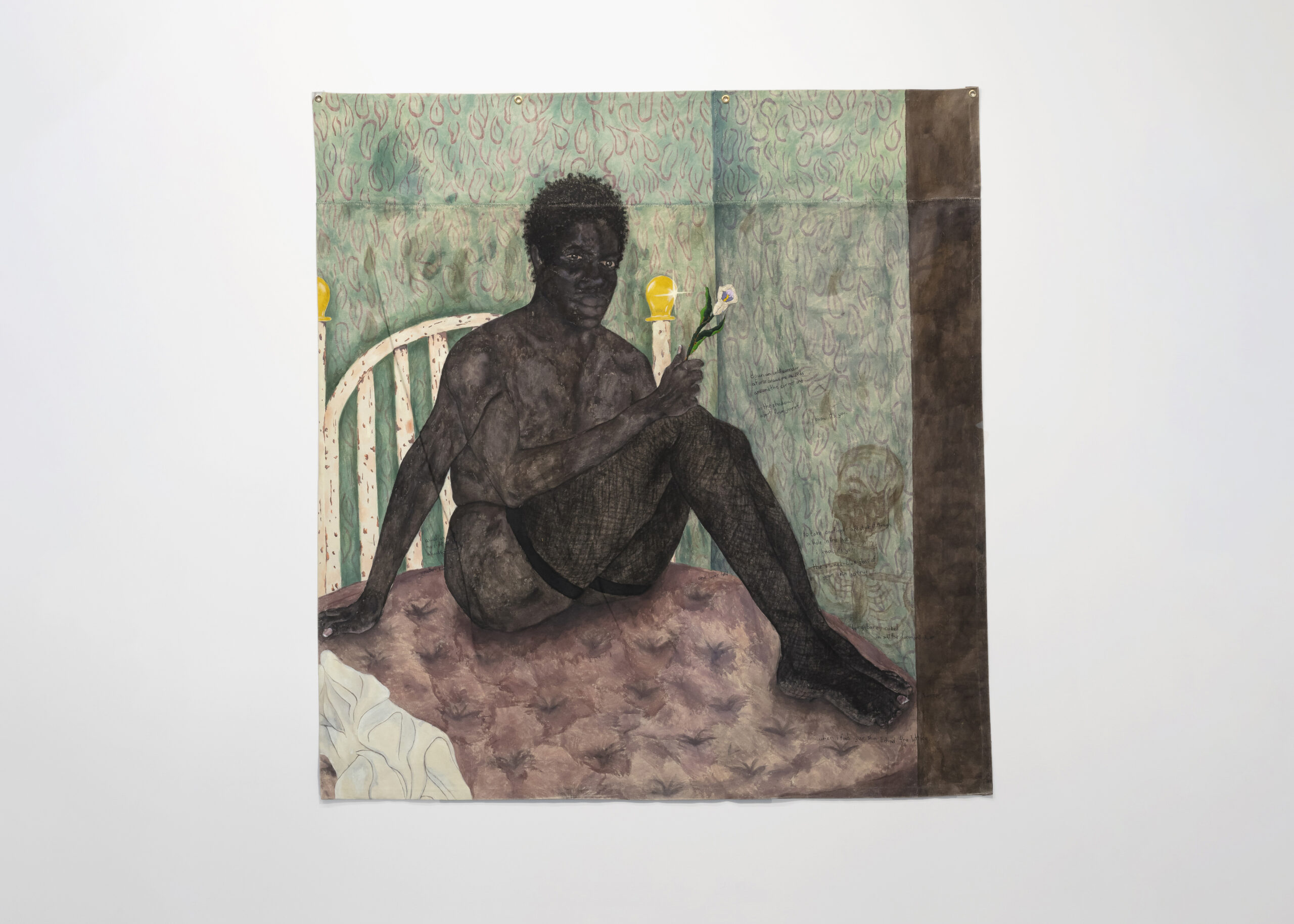 Preston Pavlis artwork acquired by the Art Gallery of Ontario
February 9, 2023
Bradley Ertaskiran is thrilled to announce Preston Pavlis' first institutional acquisition.
your skin behind the lattice (2019) is now part of the permanent collection of the Art Gallery of Ontario (Toronto). This work was acquired by the AGO with funds from Friends of Global Africa and the Diaspora.
In Pavlis' own words, your skin behind the lattice is about "a peeling back of layers," a reconciliation of the different parts that make someone whole." Pavlis entices viewers' "into a closer inspection of the works by juxtaposing the large scale of the canvases with small embroidered details and text on the surface."
To consult Preston Pavlis' profile, click here.