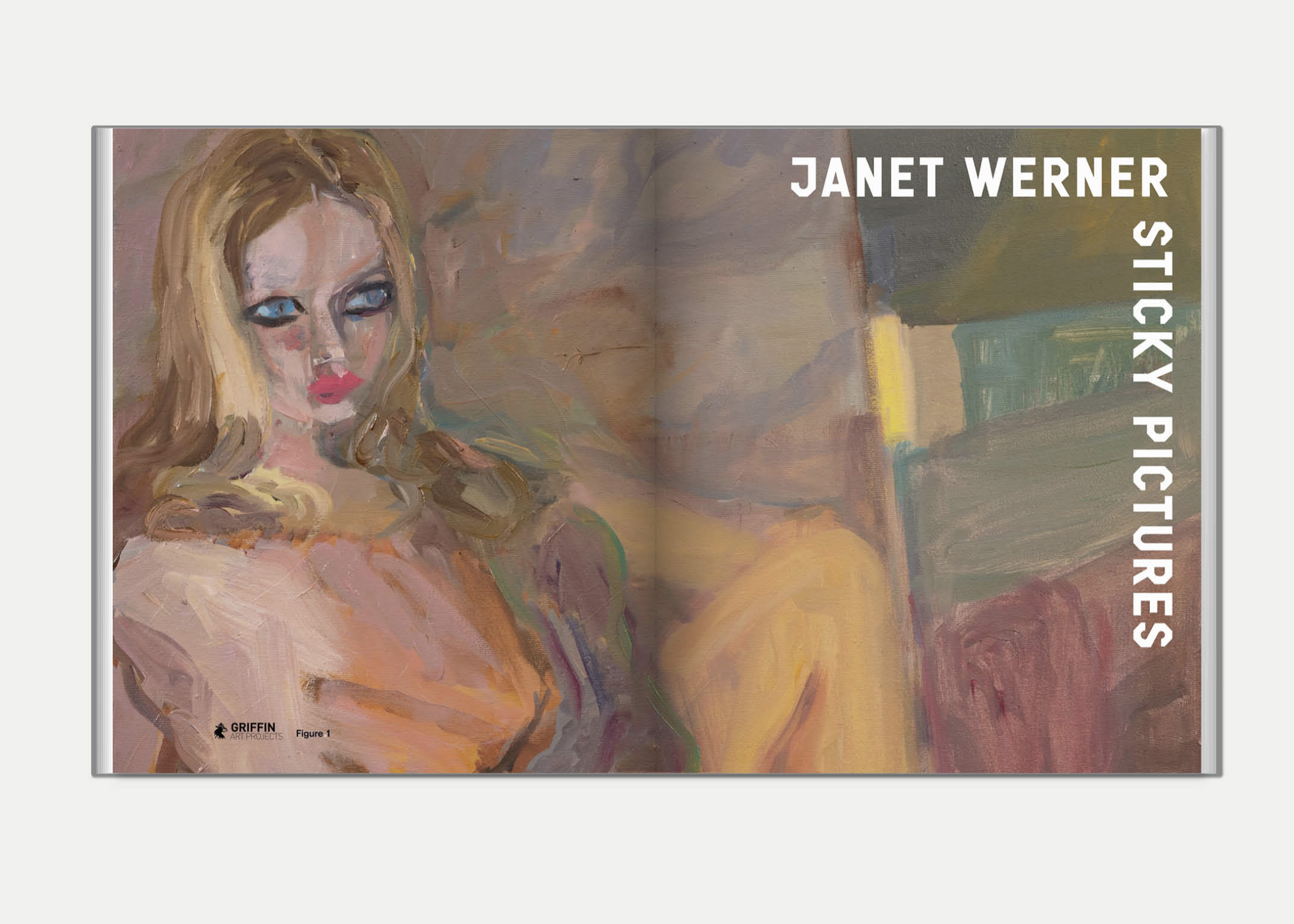 Book Launch: Janet Werner, Sticky Pictures
October 8, 2022
Bradley Ertaskiran is pleased to announce the launch of Janet Werner's newest publication, Sticky Pictures, co-published by Griffin Art Projects and Figure 1 in collaboration with the Musée d'art contemporain de Montréal.
Sticky Pictures examines and celebrates the evolving work of Montreal-based artist Janet Werner. In her paintings, Werner builds a constellation of spatial and figurative explorations drawn from fashion magazines and art history to create collage-like composite figures that slip easily between articulations of beauty, gender, psychology and emotion.
Join us at the gallery on Saturday, October 15th, from 1 to 3 PM to celebrate the launch of the book. Janet Werner and authors François LeTourneux and Ara Osterweil in attendance.
To consult Janet Werner's profile, click here.