NADA Miami
1.12 – 19.12

2020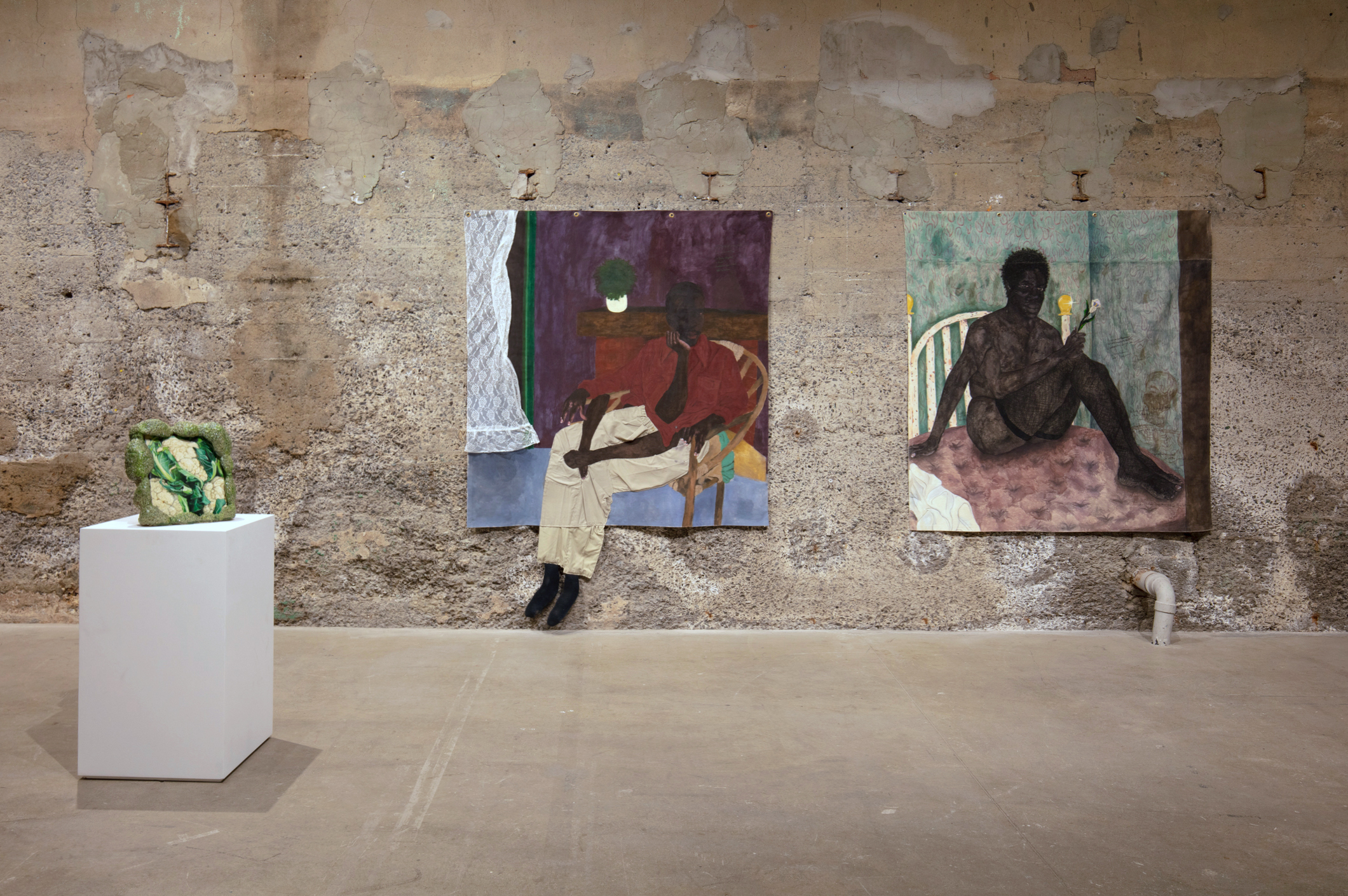 Stephanie Temma Hier
Preston Pavlis
Shaan Syed
December 2020
Bradley Ertaskiran is delighted to present the work of Stephanie Temma Hier, Preston Pavlis and Shaan Syed for NADA Miami 2020. In addition to the online presentation, we have installed an exhibition of these works in the gallery's bunker space.
Preston Pavlis' work on unstretched canvas and fabric represents his interest in the fusion of painting and textiles as a means to explore narrative, form and color. Focused on poetic association and metaphor, the resulting works in oil, embroidery, and collage are personal charts for time, memory and feeling. Pavlis was born in Loma Linda, California and currently lives and works in Edmonton, Alberta, Canada.
Stephanie Temma Hier's ceramic framed paintings reference images sourced from ubiquitous scenes throughout art history, from vanitas of the Dutch Golden Age to internet stock imagery and pop cultural ephemera. Hier examines the depictions of the quotidian world in her painted surfaces with ceramic interventions, where she introduces a series of invented relationships and tensions that blur the lines between inside and outside, artificial and organic, ephemeral and eternal. Stephanie Temma Hier was born in Toronto, Ontario and she currently lives and works in New York, NY.
Shaan Syed's paintings focus on simplified forms, texture and color. He employs a distinctive palette repeatedly into paintings that become ongoing series. His paintings on paper and canvas evoke tension between the graphic lines of hard-edge abstraction and gestural and textured mark making. Syed was born in Toronto, Ontario and currently lives London, UK.
To visit our booth on the NADA Miami's website, please click here.