FIAC OVR
20.10 – 25.10

2021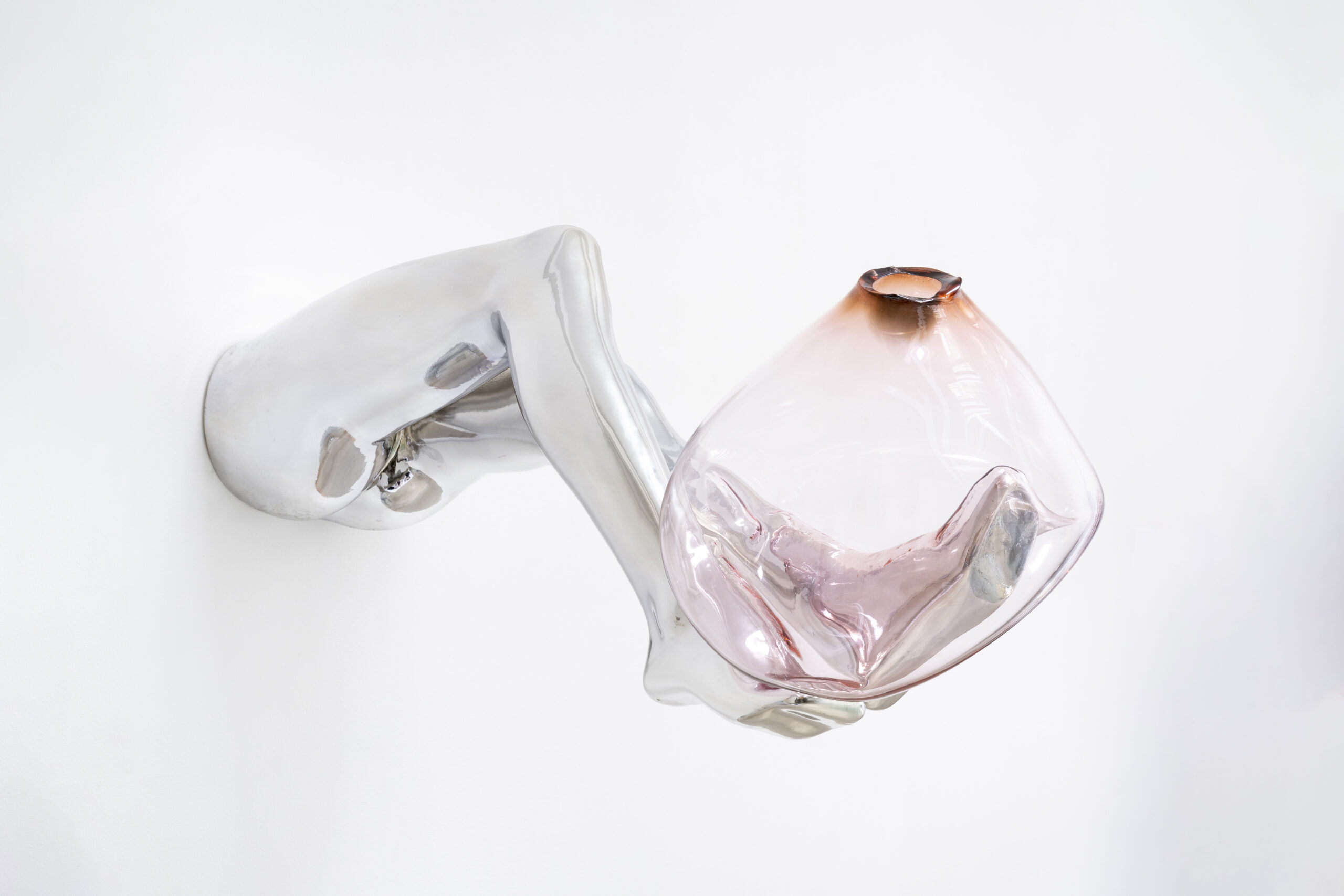 Julia Dault
Gabriele Beveridge
October 21 to 25, 2021
Bradley Ertaskiran is pleased to announce its participation in the 2021 edition of FIAC OVR. For the occasion, the gallery presents a selection of recent works by Gabriele Beveridge and Julia Dault, both of whom use seductive aesthetics to question notions of artistic production.
Julia Dault often merges industrial and handmade practices by incorporating unconventional tools such as combs and squeegees to create patterns that purposefully reveal the artistic labor behind the making of a work. For FIAC, Dault is presenting two recent paintings, including Guided by Voices which is currently on view in a group exhibition at the Museum of Contemporary Art in Toronto until January 2022. 

Gabriele Beveridge is represented in our presentation with three new works that employ the language of beauty and consumer display by isolating, juxtaposing and recontextualizing found images, hand-blown glass, hair extensions and chromed mannequin legs. In doing so, the artist appropriates the vocabulary of product display in order to rupture and rearrange the conventional staging of attraction and desire. Gabriele Beveridge is currently included in a two-person show at the Kai Art Center (Estonia), where the works featured in our presentation are currently on view.