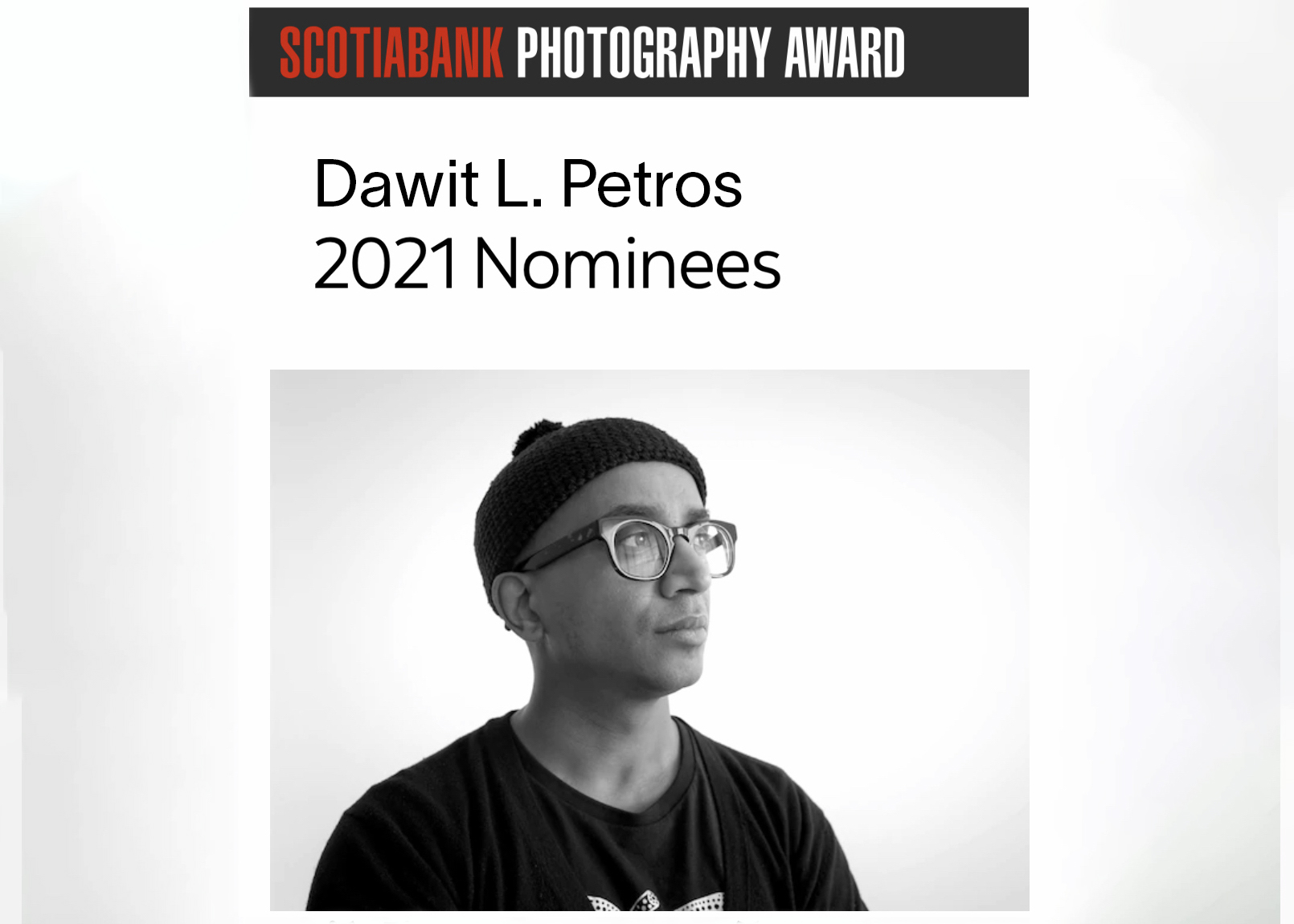 Dawit L. Petros, longlisted for the 2021 Scotiabank Photography Award
The Scotiabank Photography Award recognizes the achievements of established mid-to-late career artists and in Canada's largest and most prestigious annual peer-nominated and reviewed prize. The award celebrates the creative vision and accomplishments of some of the country's most gifted contemporary lens-based artists.
To consult the profile of the artist, please click here.
To consult the website of the Scotiabank Photography Award, please click here.