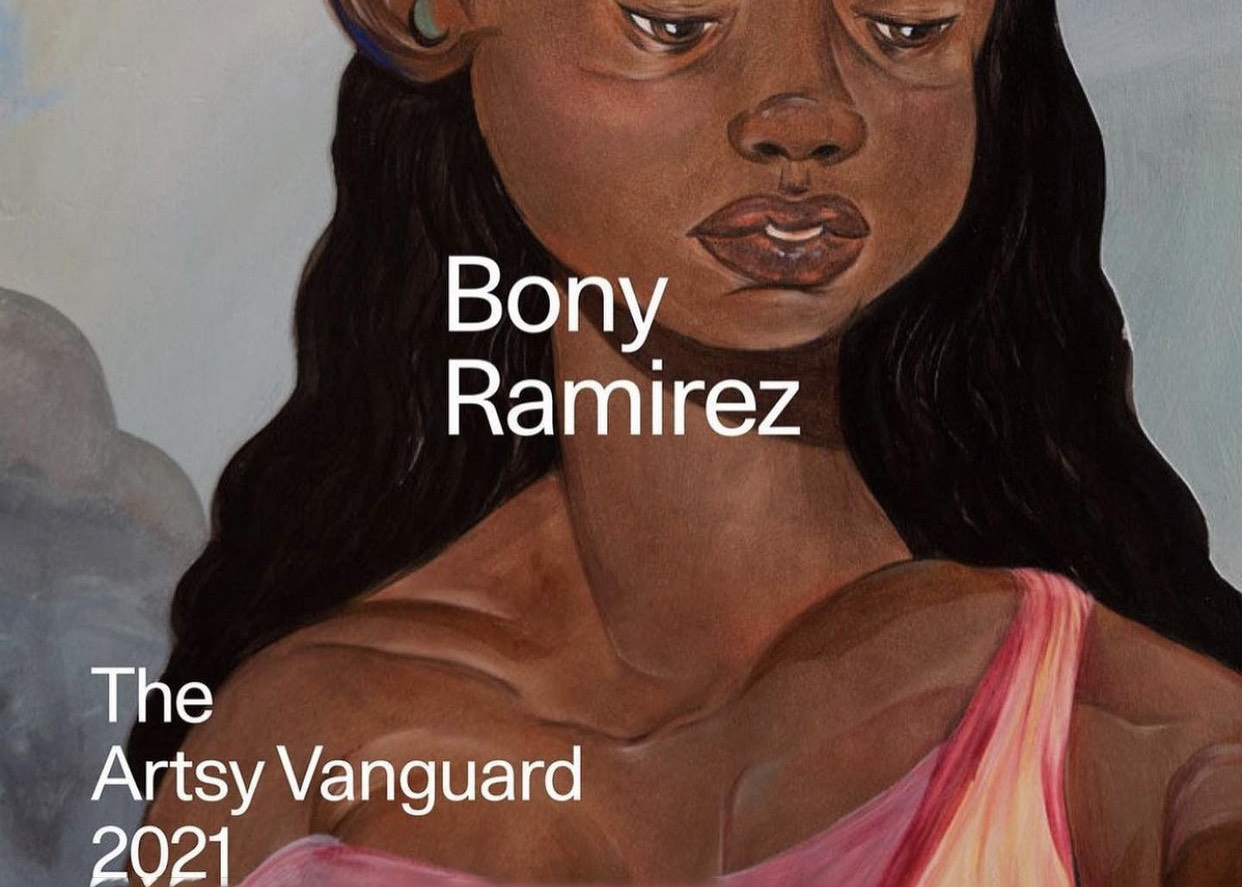 Bony Ramirez listed in The Artsy Vanguard 2021
December 1, 2021
Bony Ramirez is recognized in The Artsy Vanguard 2021, an annual feature presented by Artsy recognizing the most promising artists working today.
This fourth edition of The Artsy Vanguard is also presented in an in-person exhibition in Miami featuring 20 works by the selected artists, curated by Erin Jenoa Gilbert.
Bradley Ertaskiran presented Bony Ramirez's paintings at NADA Miami alongside new and recent works by Stephanie Temma Hier, Preston Pavlis and Janet Werner (December 1 to 4, 2021).
Click here to read Artsy's feature on Bony Ramirez.