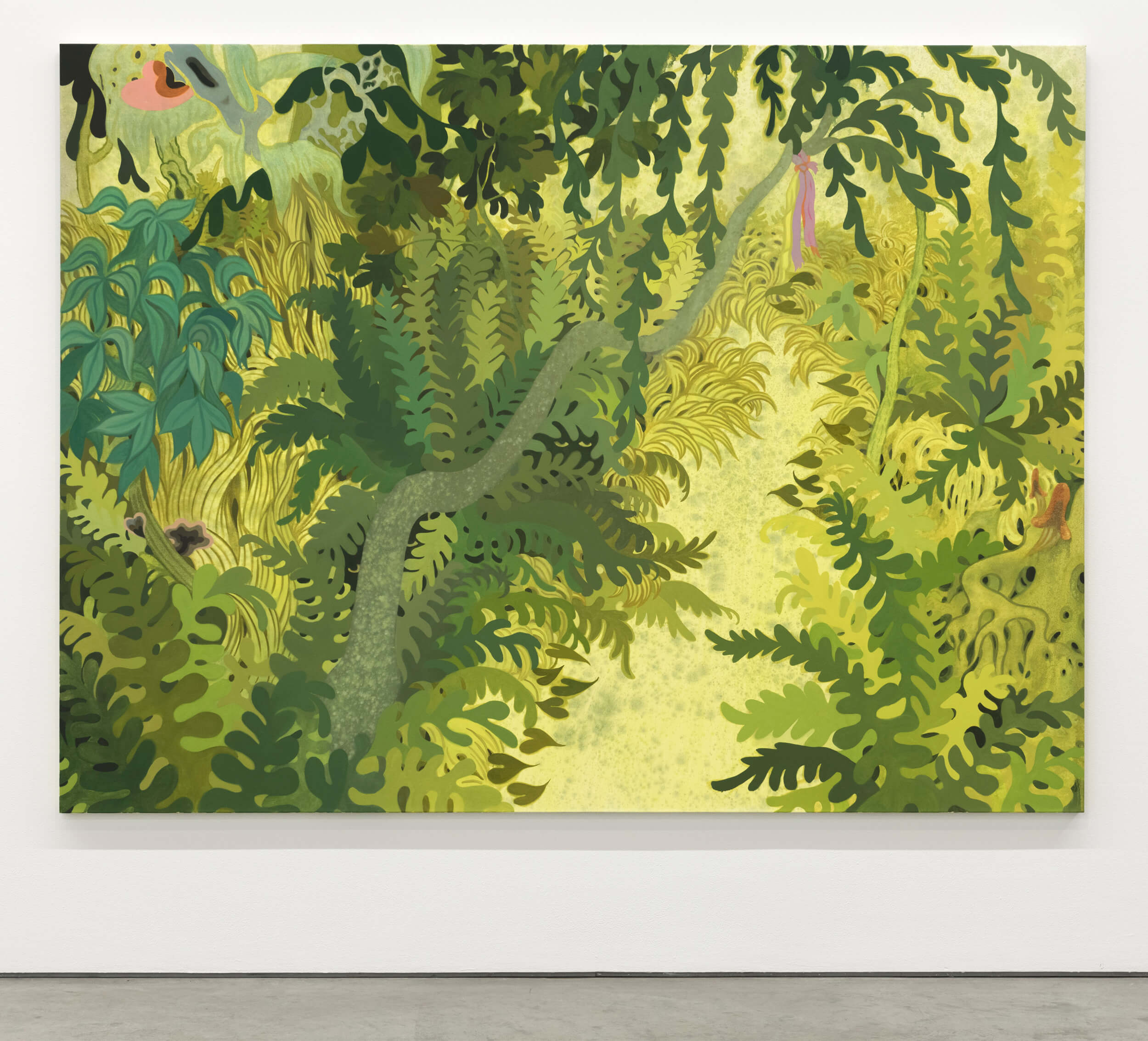 Biography
Leong's painted landscapes are rooted in a bilingual vocabulary and style. Drawn from observation and influenced by classical Chinese paintings, imagery and symbols, his large-scale paintings incorporate a holistic view of the Canadian landscape and the artist's relationship to it. Leong's pursuit and recording of nature abide by the terms of traditional landscape painting; thus, he succeeds in disseminating an ongoing relational narrative. Paying attention to phenomenal changes in botany—such as temporal and meteorological conditions—the artist reimagines the natural world. Light becomes solid and massive and rainbows become architectural. One is tempted to dwell in the poetry of experience. Painting no longer entails that the artist work solely from memory. What isn't remembered accurately is invented, forming a synthesis of inspiration, observation, memory and imagination.
Rick Leong (born in 1973, Burnaby, British-Columbia) lives and works in Victoria in British-Columbia. Rick Leong received his BFA from the University of Victoria (2003), and an MFA from Concordia University in Montreal (2007). Leong has participated in many group exhibitions at various Canadian and international spaces, including at the National Gallery of Canada (Ottawa), the Montreal Museum of Fine Arts (Montreal), the Contemporary Art Gallery (Vancouver), The Art Gallery of Greater Victoria (Victoria), and the Richmond Art Gallery (Richmond). Solo exhibitions include Swell at Empty Gallery (Victoria), The Fourth Pleasure at Parisian Laundry (Montreal) and The Phenomenology of Dusk at The Art Gallery of Greater Victoria (Victoria). He has been included in the exhibition RELATIONS : Diaspora and Painting at the Phi Foundation (Montreal). His works can be found in numerous collections, including the Montreal Museum of Fine Arts, the Caisse de dépôt et placement du Québec, the Canada Council Art Bank and the Art Gallery of Greater Victoria.
Born in Burnaby, B.C., 1973
Lives and works in Victoria, B.C.