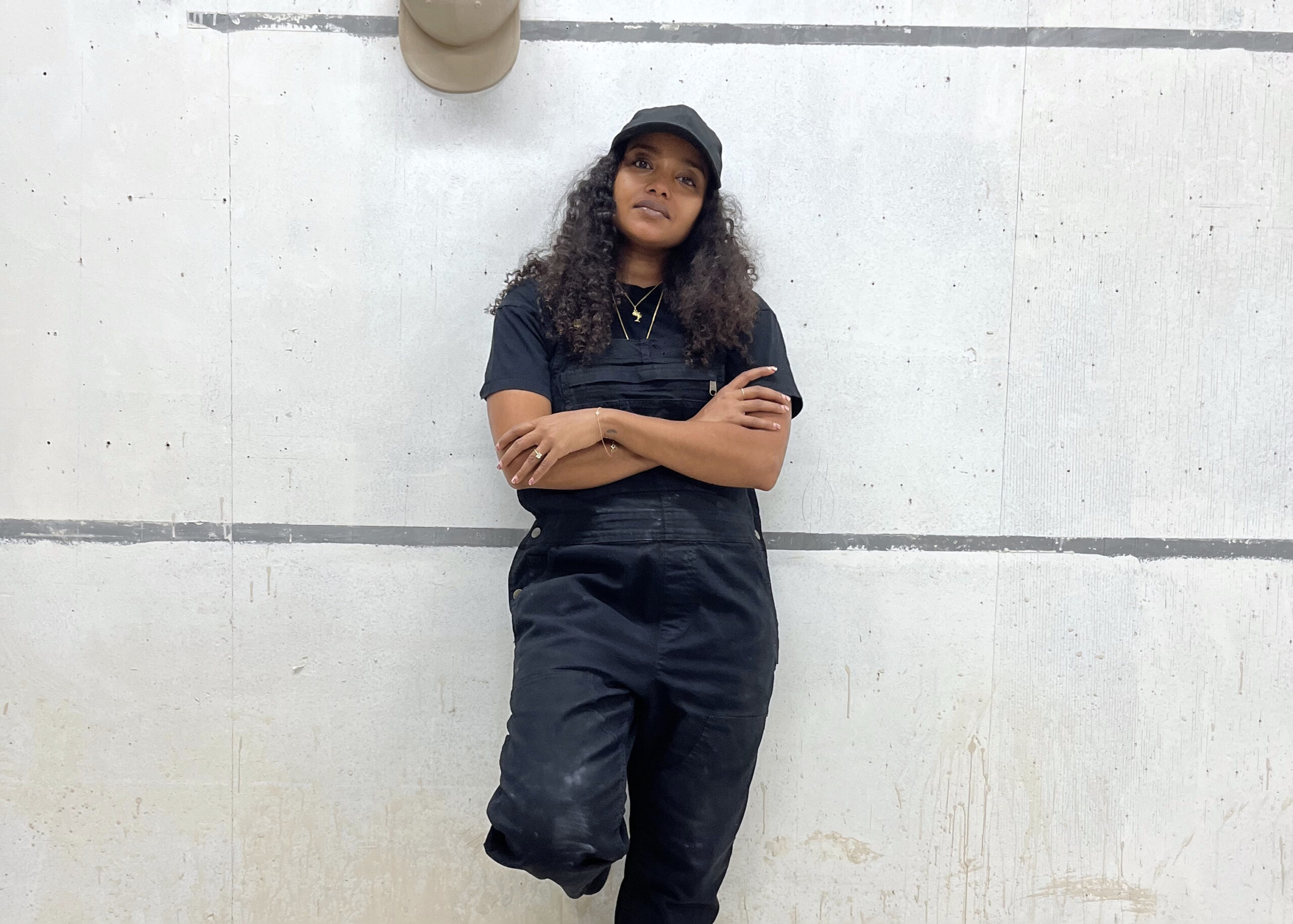 Azza El Siddique represented by Bradley Ertaskiran
October 21, 2022
Bradley Ertaskiran is delighted to announce the representation of Azza El Siddique. The artist's first solo exhibition with Bradley Ertaskiran will take place in March 2023 in the Bunker space.
Known for large-scale sculptural environments, multidisciplinary artist Azza El Siddique combines steel and ceramic sculptures with ephemeral matter to explore ritual, mortality, and memorialization. El Siddique's practice is multi-tiered and open-ended, encompassing site-specific sculpture, wall-mounted steel panels, clay vessels, video, and combinations of these. Her vast architectural installations incorporate custom-engineered water, light, and heat systems to showcase materials and objects in varying states of entropic transformation. Over time, the artist's elements gradually erode and mutate into unpredictable and evocative states; water droplets oxidize metal sculptures and unfired clay, revealing dynamic rusted surfaces, while heat lamps activate sculptures made of bakhoor, among other complex material transformations. Playing the role of both archeologist and alchemist, El Siddique deploys sensorial elements throughout her work, often drawing from her research into Sudanese perfumery, Nubian and Egyptian histories, Islamic mortuary rituals, and the artist's recollections of her Sudanese community in Canada.
Azza El Siddique (b. 1984 Khartoum, Sudan) lives and works in New Haven, CT. Recent solo exhibitions have been presented at MIT List Visual Arts Centre (Cambridge), Helena Anrather (New York), Cooper Cole (Toronto), and Towards (Toronto), among others. Her work has been included in group exhibitions at MOCA Toronto, Gardiner Museum (Toronto), Oakville Galleries (Toronto), Shin Gallery (New York), Green Hall Gallery (New Haven), and Bradley Ertaskiran (Montreal). El Siddique received an MFA from Yale University School of Art in 2019 and a BFA from Ontario College of Art and Design University in 2014. She was a Skowhegan resident in 2019 and is a 2022 finalist for the Sobey Art Award, issued by the National Gallery of Canada.
To consult Azza El Siddique's artist profile, click here.