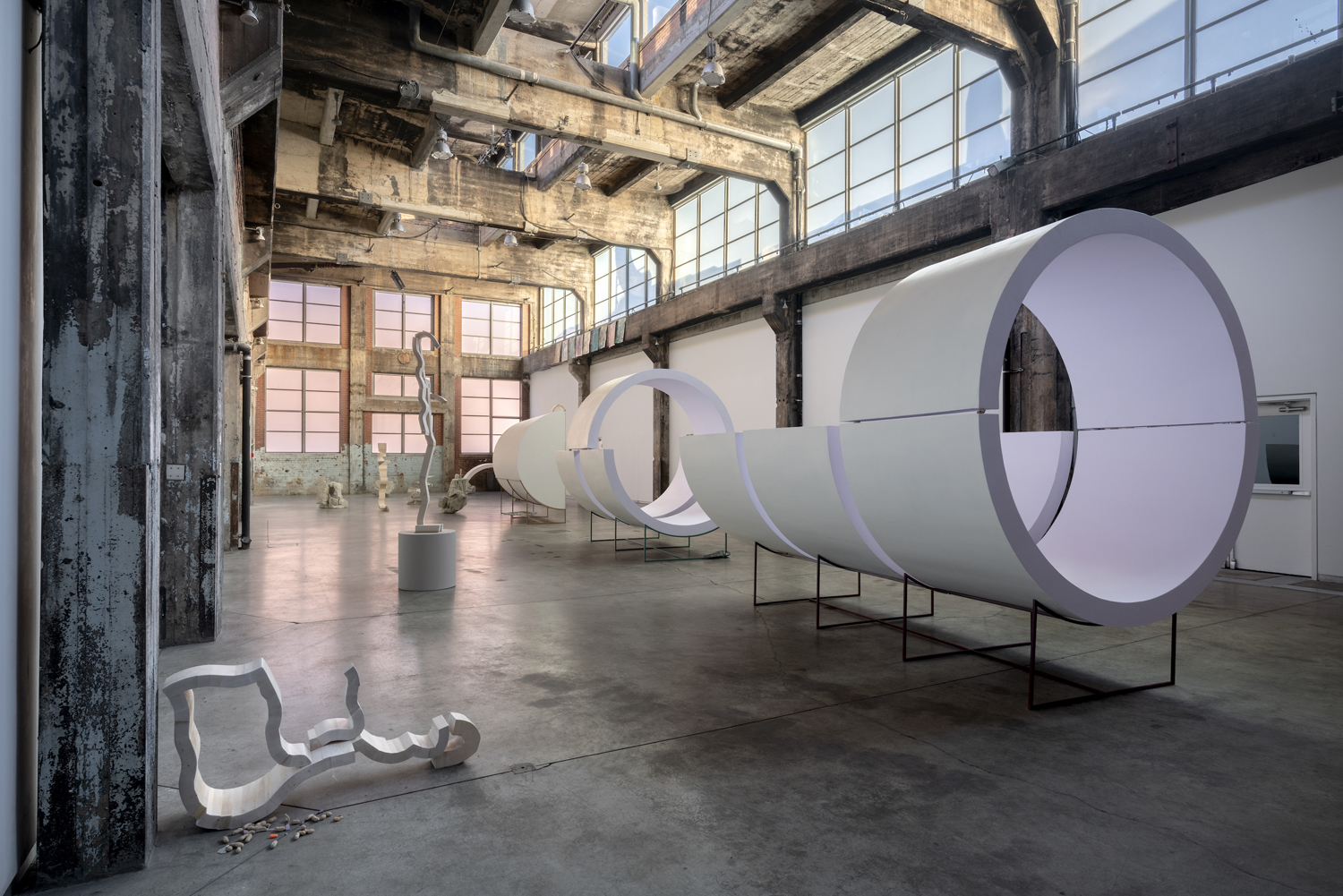 Biography
Following a non linear process, the works of David Armstrong Six primarily respond to their inherent materiality. The question of their spatiality and immediate environment is consequently a decisive factor, which guides the artist in the studio. His creation process is thus directed by a reflexive selection of objects, forms, textures and figures that come together, in the manner of an assemblage. In this sense, the cumulative actions and agglomerations that give form to his sculptures take in account the physicality of the object, but also of the observer who, before the public, is the artist himself.
The tridimensional specificity of sculpture as a medium is in cause in Armstrong Six's focus on movement. Defying the single grasp of an image, sculptures rarely give themselves as a whole. The viewer has to engage his body with the work, and most often walk around it to gather the multiple points of view, each of which may differ and complexify the immediate experience. To an extent, the sculpture becomes a sum of images and contents, a polysemantic entity.
-Aseman Sabet
Born in Belleville, Ontario, David Armstrong Six lives and works in Montreal. His work has been exhibited internationally since 1997, including at Night Gallery (Los Angeles), Nikolaj Kunsthall Gallery (Copenhagen), during the Quebec Triennial at the Musée d'art contemporain de Montréal (Montreal) as well as at White Columns (New York). He has also presented his work in solo exhibitions at the Darling Foundry (Montreal), the Museum of Contemporary Canadian Art (Toronto) and the Künstlerhaus Bethanien (Berlin). In 2011, he was a finalist for the Prix Louis-Comtois. Armstrong Six's work can be found in the permanent collections of the National Gallery of Canada, the Musée national des beaux-arts du Québec, the Musée d'art contemporain de Montréal, Global Affairs Canada, the Art Gallery of Ontario, and the Hart House Collection – University of Toronto, among others.
Born Belleville, ON, 1968
Lives and works in Montreal, QC