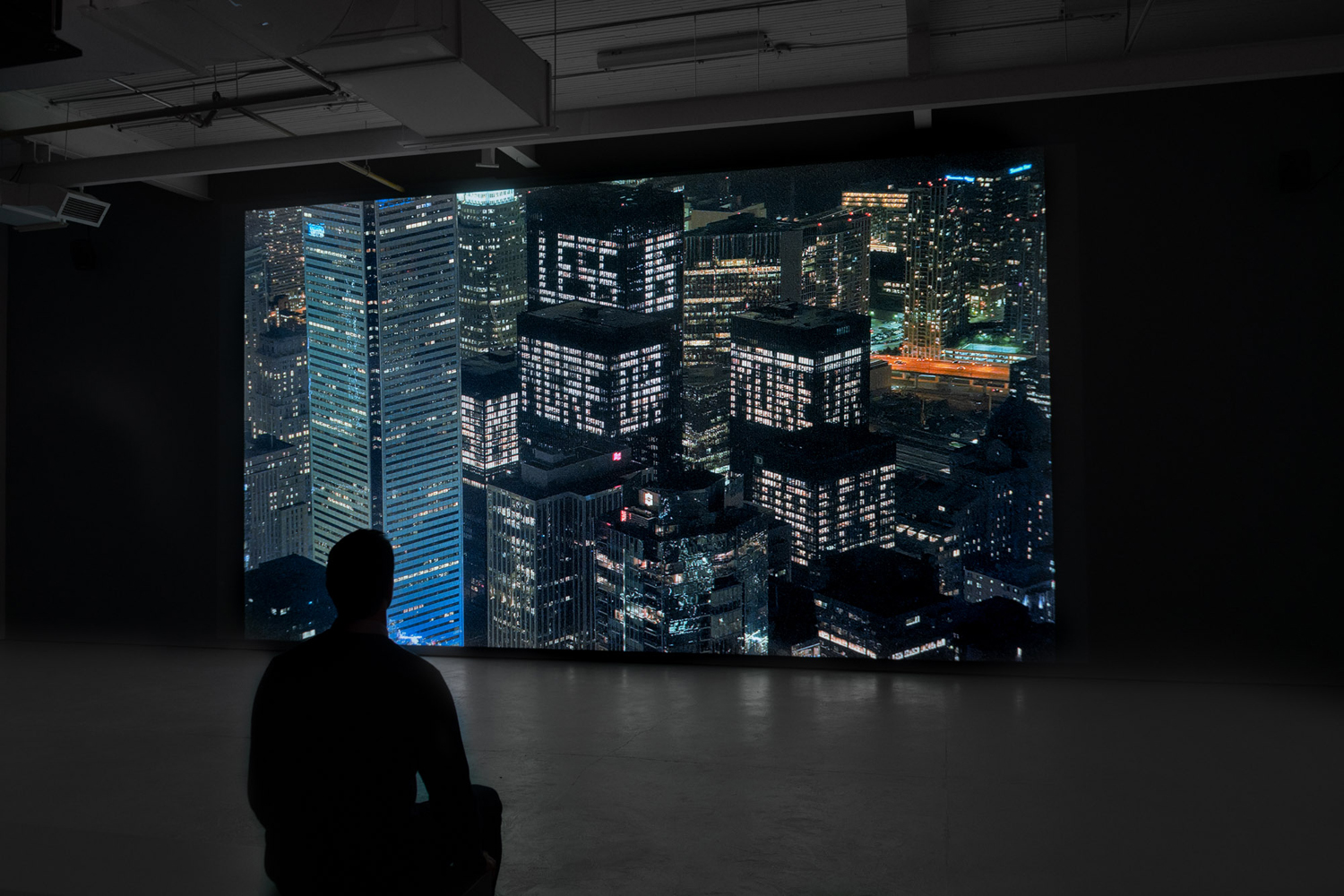 Biography
Aude Moreau's interventions and installations tend to express the physical experience of spatiality by recycling the different residual experiences of the 'utility and productive whole'. Operating both with a conceptual approach and the use of strategic realization procedures, these residual experiences are often arranged through the use of topographic or cartographic data. Each of these interventions diverts the productive purposes of measurement strategies and human activity surveys by recycling these 'less productive spaces' in the aesthetic sphere. This reversal of productivity involves some skepticism on the world's intention to "objectively" understand, and encourage transparency of information that would have conquered the entire territory. Everything would thus be visible and readable or in the process of becoming it.
Aude Moreau works and lives in Montreal, she graduated in 1992 from Université Paris VIII in visual arts before settling in Quebec in order to pursue her studies in scenography in 1995. Since the 2000's, she has developed a body of work combining her skills in both scenography and visual arts. Recipient of numerous grants, she has presented her work in events such as the Prague Biennale and the Nuit Blanche of Montreal. Aude Moreau has participated in several exhibitions in different locations including the Fonderie Darling, the Musée d'art contemporain de Montréal, in France, in the United States, and in Luxembourg. Her work is part of numerous public and private collections. She was the recipient of numerous awards, such as the Prix Louis Comtois in 2016, the Bourse Claudine et Stephen Bronfman en art contemporain (Montreal, 2011) and the Powerhouse Prize from La Centrale (Montreal, 2011).
Born in Gençay, France, 1969
Lives and works in Montreal, QC
Videos
This eye-grabbing, large-scale installation utilized the already existing lighting system of the Toronto-Dominion Centre's offices to compose "LESS IS MORE OR" on the towers' facades, which had originally been designed by Ludwig Mies van der Rohe. The public intervention took place in Toronto over three nights, from September 2 to September 4, 2017.